While going through my old photobucket account I came across these files from my senior year portfolio project. I was/am still obsessed with making things precious. I have a tendency to hoard and cherish every little last bit of someone or something i love. There were a couple of things that were a constant in my life back then: dust bunnies, cat poop, dirty bathrooms ( thanks to 4 roommates), and fatty comfort foods. This project is an exploration of all those things.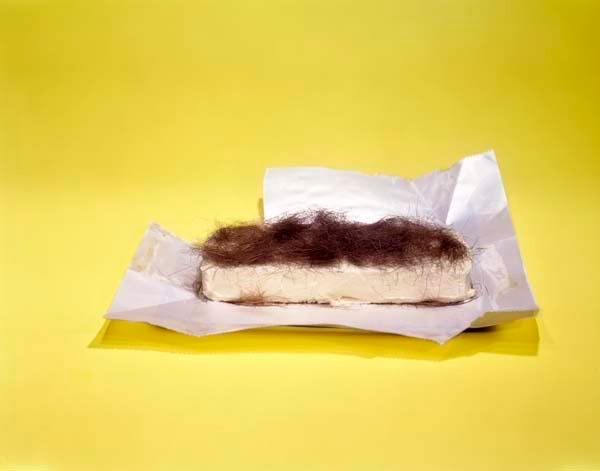 When I first began dating my boyfriend I noticed he'd leave his hair trimmings all over the bathroom. So, I naturally saved them to eventually create the "ice cream sandwich" above.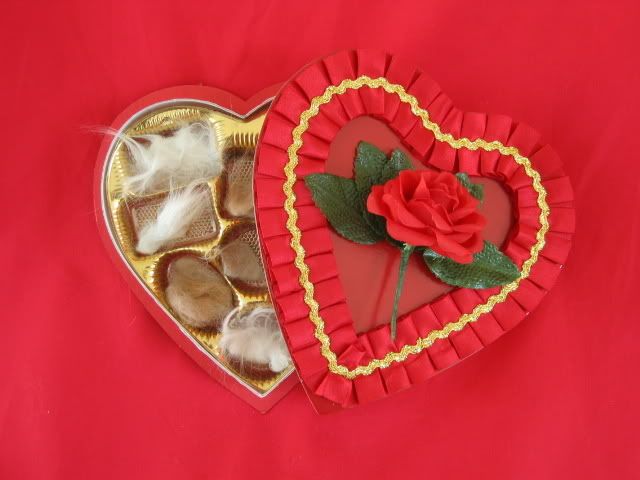 This photo is pretty self explanatory I think. I ate chocolates and collected my cats hair clumps. This is the result of just storing the hairballs in this tacky box until I figured out what to do with them. While cleaning my room one day I placed the box on my bed and voila!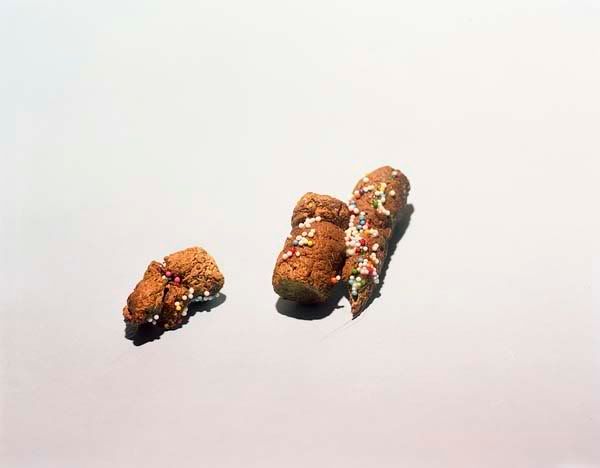 This still life took a little more finesse and gross out factor. I was inspired by the cover of that horrible james fray book-
a million little pieces
. Again, I reverted back to what I know, cat poop, litter box maintenance and cupcakes.
This series was really fun to shoot and develop. I sadly haven't continued shooting although I do miss the studio.
All photographs were taken with a 4x5 camera and the negatives then scanned in PS.